I was born and raised in Paramaribo, Suriname, in a family of 5 and came to the Netherlands in 1988 when I was 21.
My father is my senior "Consiglière", photographer, writer, deacon and practitioner of long conversations about the good and invisible things of life. My mother is a passionate lover of music (in fact both my parents are) and everything that has roots and flowers, and is a heck of a fine cook. I live in Warmond with my son, born in 2003 in Leiderdorp.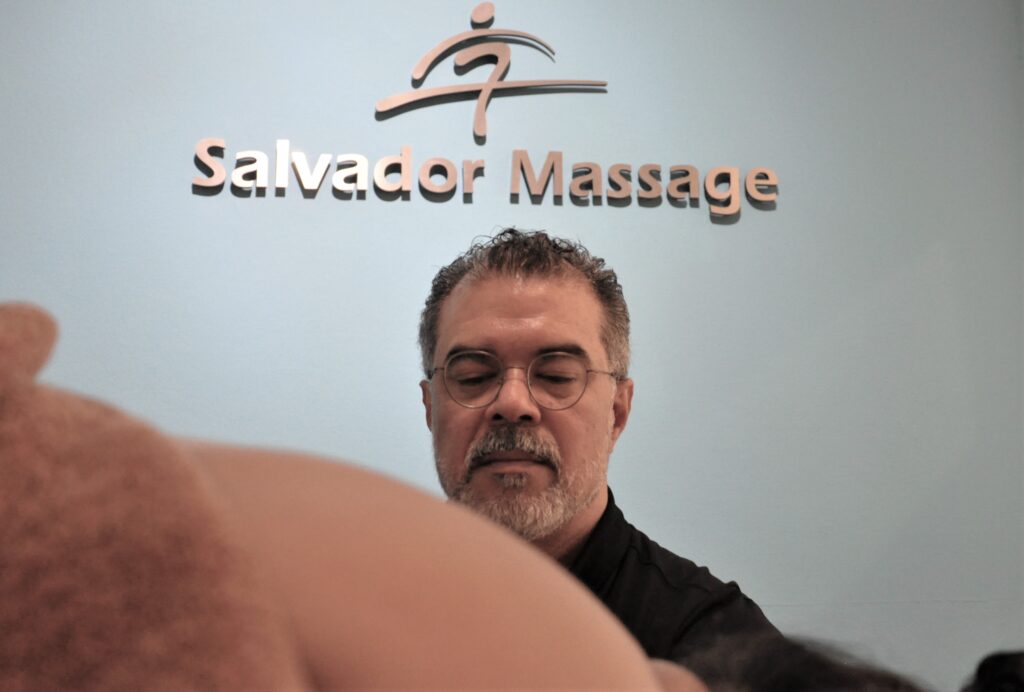 In my youth I did a lot of (martial arts) sports: soccer, judo, tae kwon do and shaolin kempo. While practicing these sports my interest in physical intelligence was awakened. By this I mean conscious movement, body language, listening to the body with the mind and the whole cause/effect that relates to its load and load capacity.
After the VWO in Paramaribo I left for the Netherlands in 1988 to study psychology and to avoid military service during the Brunswijk/Bouterse fighting. Already in my school and student days I massaged roommates, family and friends, unfortunately without realizing that this was actually my calling. After 3 years of study I worked in the hospitality industry in Leiden for a number of years, mainly at the Koets-O-Theek and Jazzcafe the Duke.
Through contacts I then started working in banking. I spent 5 years there and after a short period of mental over exertion I learned that I had to do something with an urge that had been living in the background for years: massage. This, however, had to be preceded by some hard soul searching with a shrink.
I then applied for sports massage training. So in 2004 I completed my training as a sports masseur and since then I have not stopped learning and especially enjoying working with my fellow human being.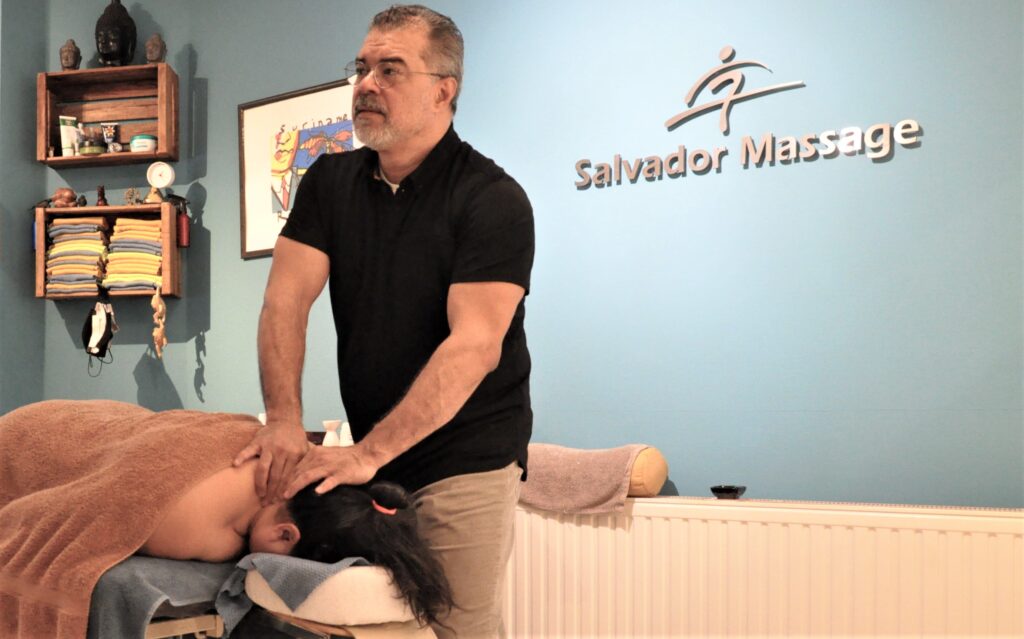 At Salvador Massage we do not do standard or 'cookie cutter' massages but treatments that are tailored to individual needs and personal complaints. To realize this I have followed education and training courses to make my range of thorough techniques and especially detailed work as broad and diverse as possible. One person likes an intensive massage and another likes the calmer body work, while an injury, burn-out or complaint requires a different approach.
You can read more about this under Method and Techniques.
Mission:
I love people! In both their strength and their vulnerability. My main mission is to help my clients achieve more harmony and happiness with body and mind.
Besides that I want to convince people that being massaged can be fun, healthy, super relaxing and delicious and can lead to interesting insights about yourself!
Massage is also something that you grant yourself, even if you have no specific complaints or injuries.