At Salvador we employ a special assessment procedure meant to chart exactly the treatment you need! This means that you will not be administered a gentle treatment when you or your muscles are asking for high-intensity bodywork. But it also means that you will not be given a sports massage when you had a gentle, pampering treatment in mind!
You will get the bodywork you expected and who knows, maybe even better!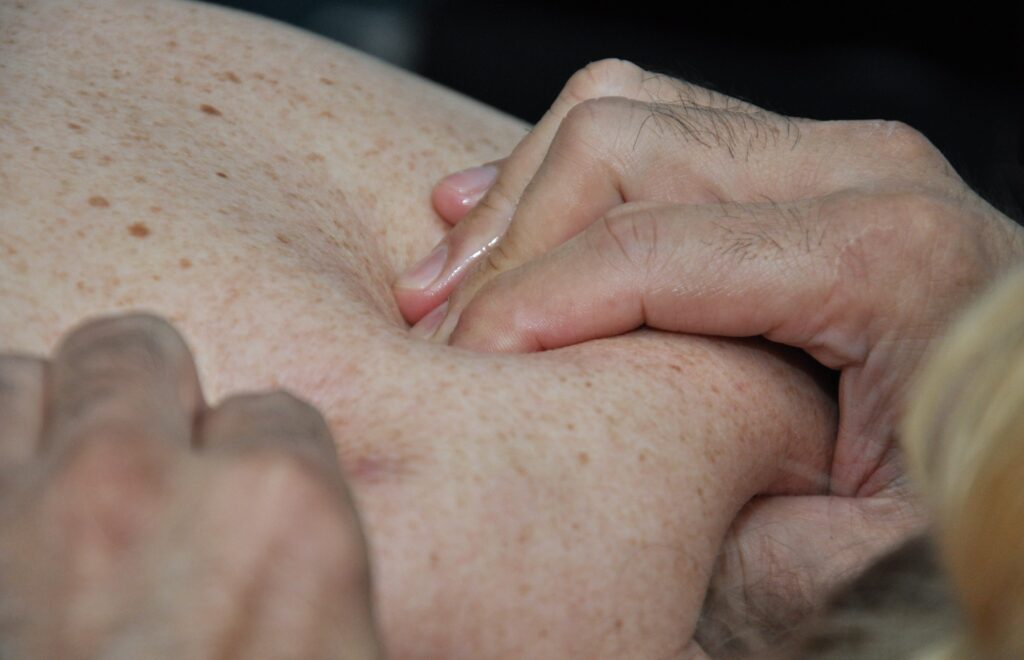 Your first appointment will start off with a warm welcome of course!
Then the assessment procedure will begin. This is a 15 minute interview concerning your general, injury oriented and your medical background, after which we will be able to distill your exact wishes and expectations about your treatment. Primarily we will decide whether general relaxation (no pain involved) or specific therapy (some pain involved) will be the chosen strategy and thus your massage status file will be established. Click here for our privacy policy.
After the intake you may change in the changing room: you keep only your underwear on (also bra) and if desired one of the bathrobes, which are hanging there for the taking. On the table you will be covered with a large towel and only the body part that will be massaged will be exposed. You do not need to bring your own towel.
And then: the massage of course, which you will receive in the warm, cosy studio with enough easy atmosphere to give you the opportunity to quiet your mind, to attend to your intuition and to catalyse your body's ability to heal itself. After the massage, please take a few minutes to ease out of the treatment, at Salvador no one is rushing you off the table!
To guarantee responsible, state-of-the-art bodywork I actively participate in continuing education in the form of workshops, seminars, research articles and intensive courses. Massage therapy is an exciting, ever-developing field, and as a professional massage therapist I'm always studying new techniques and methods of healing.
"Can't you just come live at my desk?!"
"Nice floppy legs..."
"'I don't care what your colleague can do more than you, I'm sticking with you!"
"How do you know that's exactly where I'm suffering!"
"I'm tingling all over, I wish I could do this every day!"
"If I win the lottery, I'll buy a big house, with one next to it, for free just for you. All you have to do is massage. Every night at 10, and then you roll me right into my bed!!!"
"Thanks for putting my brain back, Bryan!"
"Watch out, he pinches..."
Warning next client
"Hehe, I'm not booking hours anymore, I'll only take 90 minutes treatments from now on!"

"I love hands. Stones? No stones, firm hands, that's what matters. Your hands will do just fine for me." (about Hot-Stone massage)
"Argh, that forearm ALWAYS shuts me up!"