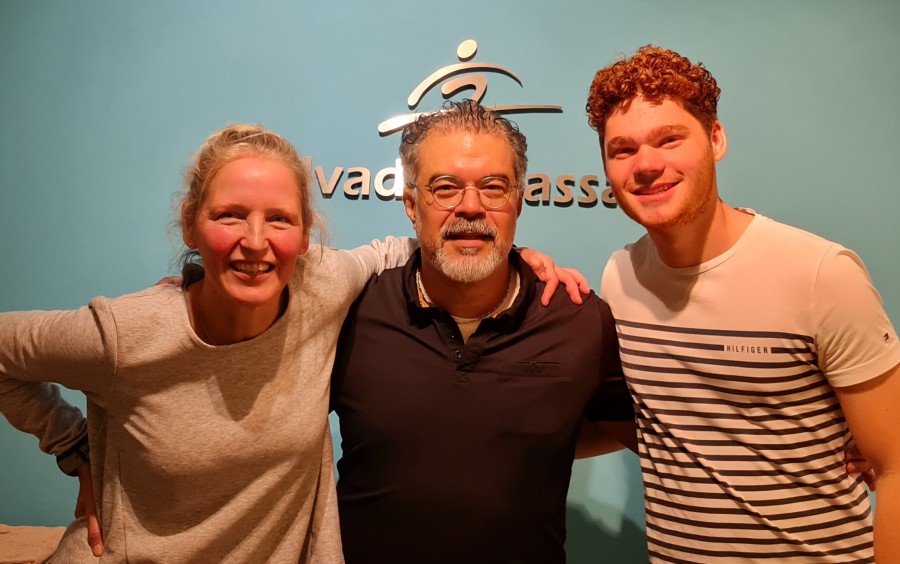 After critical selection in August and September I found them!
Dear Salvadorians,
Allow me to introduce them:
They both have a physiotherapy background, Jerome (20yo.) is a physical therapy student and Monique (well into her fifties) studied physical therapy and worked as a physical therapist for a number of years.
Monique was born in Rotterdam and is a gifted conversationalist. She has been a Leiden citizen for years and has happily lived here with her family. She's worked as a sports instructor and as a physical education teacher. On top of that she is a certified canine trainer (dog instructor).
Jerome was born in the southern city of Maastricht and lucky for us, decided he wanted to continue his physical therapy studies in Leiden. He is ambitious but also enjoys life to the fullest – right now he's in Maastricht celebrating carnival with his family and friends. Jerome is a sports jock, work out frequency: 5 times a week (check out the triceps on the man, I've now met my competition!)
Both are licensed sports massage therapists and have been training with me since September to synchronize work methods and techniques as much as possible without losing creative technical freedom. They learn from me and I definitely learn from them.
In order to keep managing the infamous full agenda, the increasing energy prices and the current hyperinflation (14-17% in October according to the Dutch Central Bureau of Statistics) I prefer to keep up revenue by increasing opening hours instead of drastically raising my massage rates.
Monique will be available for reservations on Wednesday mornings and Jerome on Monday evenings and two Saturdays a month, starting 28th and 30th of November this year.
They come highly recommended!